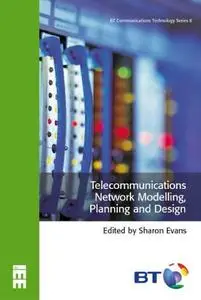 Sharon Evans, "Telecommunications Network Modelling, Planning and Design (BT Communications Technology)"
IEE | ISBN 0863413234 | 2004 Year | 240 Pages | CHM Format | 8.04 MB
This book covers some of the major issues facing telecommunications network engineers and managers today.
Topics covered include network planning for transmission systems, modelling of SDH transport network structures and telecommunications network design and performance modelling, as well as network costs and ROI modelling and QoS in 3G networks. This practical book will prove a valuable resource to network engineers and managers working in today's competitive telecommunications environment.