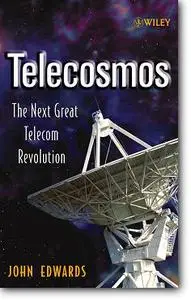 John Edwards, «Telecosmos : The Next Great Telecom Revolution»
John Wiley & Sons | ISBN 0471655333 | 2004 Year | PDF | 1,3 Mb | 256 Pages
Although telecom companies are battling for survival, technology is moving forward. In research laboratories around the world, powerful new technologies are being developed that will shape tomorrow's communications world. Telecosmos will look at the many different telecom concepts that will be adopted by both consumers and businesses in the years ahead.