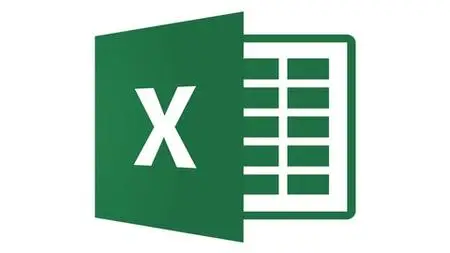 The Complete Microsoft Excel One On One Masterclass (2019)
.MP4 | Video: 1280x720, 30 fps(r) | Audio: AAC, 44100 Hz, 2ch | 6.33 GB
Duration: 11 hours | Genre: eLearning Video | Language: English
Master Excel VBA -Microsoft Excel 2013-Financial Modeling-Excel 2016-Excel VBA-Data Analysis and Advanced Excel Tricks.
What you'll learn
Master Microsoft Excel from Beginner to Advanced
Build a solid understanding on the Basics of Microsoft Excel
Master the most common Excel functions used in the Office
Master the most common Formulas and Text Manipulation functions
Requirements
No previous experience is needed, we start from the basics
Access to any version of Microsoft Excel 2010, 2013, 2016 and 2019
Description
Get the Ultimate Microsoft Excel One On One Course From Beginner to Advance Level
This Microsoft Excel course covers 5 different levels.
Microsoft Excel - Beginner Level Excel
Microsoft Excel - Intermediate Level Excel
Microsoft Excel - Advanced Level Excel
Microsoft Excel Macros
Microsoft Excel VBA
This course is taught with Microsoft Excel 2016 but the principals and theories apply to Excel 2010 and Excel 2013
Enroll now and Master the most popular spreadsheet tool on the world, Microsoft Excel.
I have 10+ years of Excel training as an instructor so you can be assured that you are in good hands and that i will take you from complete beginner level to the advanced level in the shortest time possible.
You will master the basics, build a solid foundation that will give you confidence and expertise as you progress into intermediate and advanced level topics.
By the end of this course you will have mastered the most popular Excel tips and tricks and come out a master with confidence to complete any Excel tasks with efficiency and proficiency.
Topics that you will master:
Working with Formulas and Functions
Creating Charts and Graphics
Excel PivotTables
Microsoft Excel's AddIn, PowerPivot
Analyzing Data with Excel
Using Advanced Excel Features
Excel Macros
Programming Excel with VBA
Who this course is for:
This course is for Beginner, Intermediate and Advanced Excel users
Anyone interested in learning the worlds most advanced spreadsheet program from scratch to being a power user