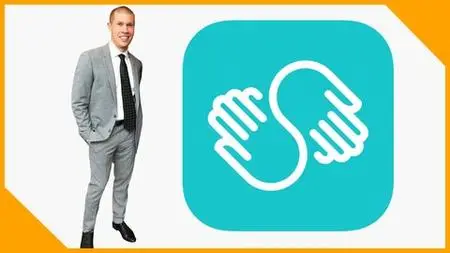 The Complete Skillshare Instructor Mastermind
.MP4 | Video: 1280x720, 30 fps(r) | Audio: AAC, 48000 Hz, 2ch | 1.23 GB
Duration: 1.5 hours | Genre: eLearning | Language: English
How to grow on Skillshare, Get More Students, Make More Royalties on Your Videos, & Stay within their Terms of Service.
What you'll learn
how to upload a course to skillshare
how to grow your skillshare student base
how to re-purpose content for skillshare
how to generate passive income with content
how to make money on skillshare
how to promote a skillshare course
how to become a top skillshare instructor
how long it will take to start earning passive income (fully documented)
differences between Udemy & skillshare
ideal length for a skillshare course
ideal length for a skillshare lecture
how to add thumbnails to a skillshare course
how to get more skillshare followers
and much much more!
Requirements
internet access
a desire to become a skillshare instructor
Description
The quickest way to long term Wealth & Passive Income? Online Content.
The simplest Business to get started with no money? Online Content.
If you weigh the pros & cons of an Online Content Business vs. any other Business, guess what comes out on top? Online Content.
The Content industry is growing exponentially every single day on the backs of everyday people like you & me. And it WILL replace Education (College) & Entertainment (TV).
Much like Amazon killed Retail Stores, the Education & Entertainment Industries (both Multi-Billion Dollar Industries) are slowly being replaced with Content that's more readily available & exponentially cheaper.
If you can carve your piece of the Online Content Pie now, you'll be collecting Passive Income for the next Decade (& beyond).
Why not leverage one of the top Content Sites out there right now, Skillshare.
Enroll in The Complete Skillshare Instructor Mastermind today & earn how to start a Content Business that will pay you thousands in Passive Income for the months & years to come.
Who this course is for:
anyone that wants to work for themselves
anyone that wants to start generating passive income
anyone that wants to become a skillshare instructor
anyone that is already a Udemy Instructor
anyone that is looking for other places to upload content & videos to
anyone that wants to work from home
anyone that wants to work for themselves
anyone that has videos they want to make money off of
anyone that wants to escape their 9-5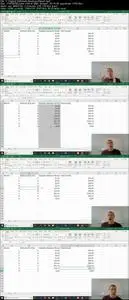 Bookmark My Blog & Visit it Daily for More Video Tutorial