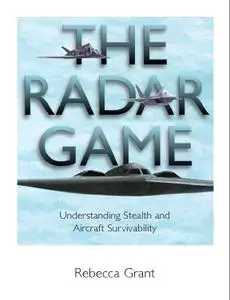 Rebecca Grant, «TThe Radar Game - Understanding Stealth and Survivability»
IRIS Pub | Year1998 | PDF | 59 Pages | 3,51 Mb
Book Info:
The Next American Century Series published by IRIS Independent Research to stimulate debate in the public interest on topics that affect the security and economy of America in the next centruy.
Precision weapons and rapid targeting information mean little if aircraft are unable to survive engagements with enemy air defenses. In addition to costing the lives of pilots, high levels of attrition can ultimately affect the outcome of the theater campaign. One of the most critical factors in determining the success of an air operation is survivabiilty.
About the Author:
Rebecca Grant is president of IRIS Independent Research, a firm specializing in defense and aerospace research for corporate and government clients. Trainde in the field of international relations, she holds a BA from Wellesley College, a PhD from the London School of Economics and has worked at the RAND Corporation. Dr. Grant was a member of the Secretary of the Air Force's staff group from 1991-1992 and of the Air Fore Chief of Staff's opersations group "CCX" from 1993-1994. Since founding IRIS Independent Research in 1995, she has focused on joint doctrine, airpower history and defense strategy.