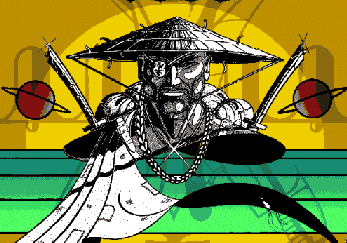 The Art of Shen Ku: The Ultimate Traveler's Guide : The First Intergalactic Artform of the Entire Universe |
|by Zeek (Perigee Trade-September 4, 2001)|
|Pages: 340|Format: DJVU 300 dpi OCR | ISBN 0399527257 | 24.51 MB| English|
What is Shen Ku? Roughly translated: "Pure Traveler" or "Phantom Passenger." What exactly is the "art of…?" Mastering the skill and knowledge of practically everything anyone comes across while on Earth, including:
* Tying knots and enhancing sex * Numerology and self hypnosis * Herbal therapy and forecasting weather * Curing nosebleeds and removing stains * Kung fu and magic tricks * Isometric and breathing exercises of monks * Self defense and catching fish.
And this is only the beginning.
Irreverent and quirky, serious and 100% straightforward,
The Art of Shen Ku
explores hundreds of topics from a broad spectrum of life situations, and gives ingeniously simple advice on how to cope with them, overcome them, use them, and benefit from them.
Zeek
is the pen name of Steve Dolby, a native of England, who ventured around the world in a handmade sailing cutter. His travels took him to many corners of the globe where he gathered the wisdom which he compiled for this book.
Read more about it
here
:
My thanks to
ponterka
who first made me aware of this fascinating book in his original post
here
.
RS deleted this link due to "inactivity", and as I was asked did I have it and would I re-upload it, here it is again, with FileHo and RS mirrors!
http://www.ftp2share.com/file/6695/sku.rar.html
No password
(P.S. If anyone has full 55 Mb version of Mind-Boggling Fractals would he/she please repost it - original link deleted. Thx.)