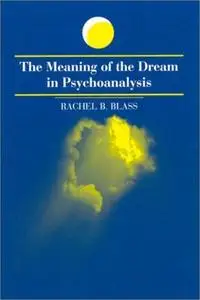 Rachel B. Blass
The Meaning of the Dream in Psychoanalysis
State University of New York Press | ISBN: 0791453170 | 2002 | 234 pages | 1.1 MB
The Freudian claim that dreams are meaningful and that their meanings can be discovered through dream interpretation has in recent times come under harsh attack from both scientific and hermeneutic-psychoanalytic circles. In a forceful response to these critiques, Rachel Blass demonstrates that while Freud and his followers have thus far failed to provide adequate justification for his dream theory, such justification may now be found through an alternate and legitimate-yet neglected-route, one that establishes both scientifically and philosophically the relationship between the self of the dreamer and that of the awake individual. The implications of this argument are both practical and theoretical: by providing sorely absent scientific and philosophical grounding to the very foundations of dream interpretation, the book clarifies and broadens the possibilities of dream interpretation within the clinical setting, and breaks new ground in the field of psychoanalytic epistemology and the philosophy of the human sciences.