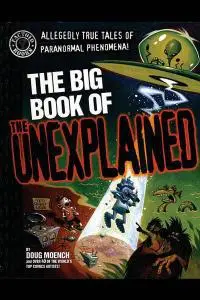 The Big Book of the Unexplained
191 pages | DC Comics (April 18, 1997) | English | ISBN: 1563892545 | 81 mb
Is the conspiracy bug getting to you, too? If not, it soon will, especially after you check out The Big Book of the Unexplained, the companion book to The Big Book of Conspiracies. Self-proclaimed conspiracy nut Doug Moench is joined by a variety of comics artists such as Joe Sacco, J. H. Williams, Paul Gulacy, Brent Anderson, Russ Heath, and Gahan Wilson to present new tales of strange phenomena, bizarre happenings, and mysterious goings-on. And if you're bummed out about the Loch Ness monster hoax, get ready for the new "could-be" monster: La Chupacabra. Haven't heard of this creature? Then go ahead, buy this book.