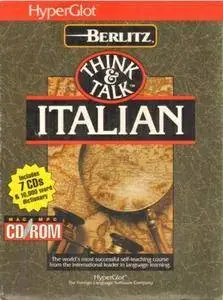 Think and Talk Italian (7 CDs + PDF Booklet)
Publisher: Berlitz | 1986 | English/Italian | MP3 128 Kbps +PDF Booklet | Lenght: 06:54:06 | 386.2 Mb
Berlitz Think and Talk Italian is a revolutionary self-study language program from the world's leading name in language learning! Written by international language experts and recorded with native speakers in real-life situations, Think and Talk offers a dramatic new approach to modern-day language learning. Learn, in your home or office, to communicate effectively and confidently in your new language.