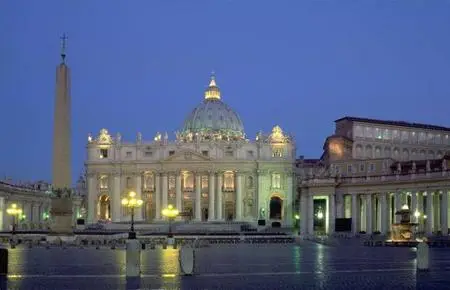 MPEG 2.0 layer 3 | 32kbit, 32808 frames | 22050Hz Mono | 100mb
Thomas E. Woods, Jr., is a senior fellow at the Ludwig von Mises Institute. He holds a bachelor's degree in history from Harvard and his master's, M.Phil., and Ph.D. from Columbia University. His books include the New York Times bestseller The Politically Incorrect Guide to American History (Regnery), How the Catholic Church Built Western Civilization (Regnery), The Church and the Market: A Catholic Defense of the Free Economy (Lexington), and The Church Confronts Modernity: Catholic Intellectuals and the Progressive Era (Columbia University Press). He is also the editor of The Political Writings of Rufus Choate and of a 2003 edition of Orestes Brownson's 1875 classic The American Republic.
Описание.
http://www.amazon.com/Catholic-Church-Western-Civilization-UNABRIDGED/dp/0786177446
LInk.
http://rapidshare.de/files/37488245/Thomas_Woods__Jr._How_the_Catholic_Church_Built_Western_Civilization.rar