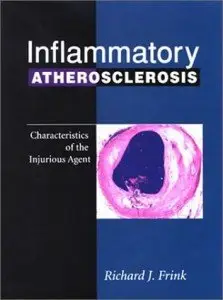 Inflammatory Atherosclerosis: Characteristics of the Injurious Agent
Richard J. Frink | Heart Research Foundation | ISBN: 0972481605 | PDF | 3.1MB
ext provides information on the nature and characteristics of the injurious agent through study of the gross and microscopic changes taking place in the coronary arteries of patients with and without clinical coronary disease. Characterized by agents to gain a deeper understanding of the processes involved. Includes high-quality color photographs.