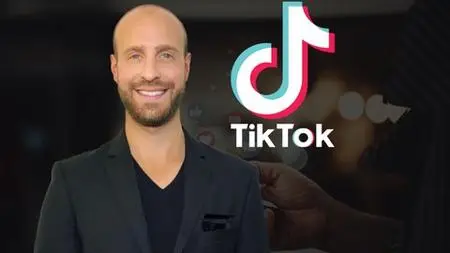 Complete TikTok Marketing Masterclass: Get Millions of Views
Duration: 5h 33m | .MP4 1280x720, 30 fps(r) | AAC, 48000Hz, 2ch | 6.02 GB
Genre: eLearning | Language: English
Learn Essential TikTok Marketing Strategies, how to build your following, Create viral content, & get millions of views
What you'll learn
Learn how to go viral on TikTok and build a following of raging fans from scratch
Discover the secrets to the TikTok Algorithm and how to get millions of views for your videos
Have brands sponsor your TikTok videos and monetize your TikTok account
Use TikToks video editor and create professional videos just using your smartphone
Learn what TikTok is and how to setup your TikTok profile right away
Earn rewards on TikTok and go Live with your audience
Understand how often to post on TikTok, what kind of content to post, and how to be seen as an authority
Drive traffic off of TikTok to your website and other social media platforms
See my 5-step secret TikTok success story
Use the advanced features of TikTok
Requirements
You will need an internet connection and mobile device
No prior knowledge of TikTok or social media is required - we teach step-by-step from scratch
Get ready to have TikTok installed on your phone and ready to open for our first mini project
Description
Have you always wanted to learn how to get millions of views on TikTok but you just don't know where to start?
I've been there… in fact when I first started on TikTok I had 0 followers! Today I have more than 500,000 followers!
Have started using TikTok, but you just aren't getting the result you desire.
Then our Complete TikTok Masterclass: Get Millions of Views on TikTok is for You!
What do you get with this course?
Hours of easy-to-watch video lessons
PDF guides and resources
Practical activities
Instructor support if you have any questions
Community of students ready to help
What will you learn in this Complete TikTok Marketing Masterclass
In short, you'll learn it all! Seriously, our goal is to make the most comprehensive TikTok Marketing course out there - not filled with fluff, but filled with only the most actionable and latest tips and strategies. We'll be updating this course periodically to make sure we're covering any change with TikTok.
You'll start by an overview of the course, then download 3 PDF guides, create your account on TikTok, post and upload your first video.
You'll then learn the secrets to going viral on TikTok with my secret success formula, discover my TikTok algorithm secrets and download the guide, and see how to structure and make viral videos on TikTok from scratch.
Once you understand how to go viral on TikTok, you will learn how to grow your TikTok account and get 100k+ followers from scratch, watch case studies to duplicate my success, and learn about additional TikTok secrets and hacks to help boost your Marketing and account.
By the end of our course you will:
Learn how to go viral on TikTok and build a following of raging fans from scratch
Essential TikTok Marketing Strategies
Discover the secrets to the TikTok Algorithm and how to get millions of views for your videos
Have brands sponsor your TikTok videos and monetize your TikTok account
Use TikToks video editor and create professional videos just using your smartphone
Learn what TikTok is and how to setup your TikTok profile right away
Earn rewards on TikTok and go Live with your audience
Understand how often to post on TikTok, what kind of content to post, and how to be seen as an authority
Drive traffic off of TikTok to your website and other social media platforms
See my 5-step secret TikTok success story
Use the advanced features of TikTok
Even more TikTok Marketing must dos
And so much more!
Who this course is for:
Anyone looking to take their social media to the next level using TikTok
Aspiring business owners, entrepreneur, coaches, consultants, social media markers, YouTubers, and content creators
Anyone looking to learn more about TikTok and social media in general
More Info