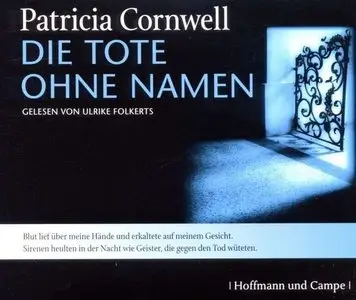 Patricia Cornwell - Die Tote ohne Namen
Genre: Krimi, Thriller | Time: 05:30:00 | Publisher: Hoffmann und Campe | ISBN: 3455302084 | 2. September 2000
Language: Deutsch | Audiobook in MP3 / 128 kbps | 226.24 GB
Beschreibung:
Die Frau ist kahlgeschoren und nackt, ihre Leiche wurde am Heiligen Abend gegen einen eingefrorenen Brunnen im New Yorker Central Park gelehnt. Die Handschrift ist unverkennbar: Die unbekannte Tote ist ein weiteres Opfer des sadistischen Serienmörders Temple Brooks Gault. Dr. Kay Scarpetta, die leitende Gerichtsmedizinerin von Virginia, wird vom FBI zu Hilfe gerufen. Während sie das forensische Beweismaterial sichtet, mordet Gault weiter. Bald schwinden die letzten Zweifel: Das Opfer, auf das der Mörder es wirklich abgesehen hat, ist Kay Scarpetta selbst.
Download Patricia Cornwell - Die Tote ohne Namen:
uploaded.to
filesonic.com
Pass: avaxhome.ws
Mehr Audiobucher von mir findet Ihr in
My Blog
If you'll find that my links are dead please let me know through the Private Messages.
Please DO NOT MIRROR