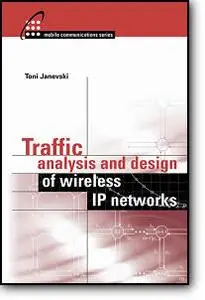 Toni Janevski, «Traffic Analysis and Design of Wireless IP Networks»
Artech House Publishers | ISBN 1580533310 | 2003 Year | PDF | 1,87 Mb | 390 Pages
Text focuses on the future direction in wireless-mobile telecommunications as a standalone concept for building wireless IP systems; including commercial, campus, local, and global networks. For students and professionals. Includes index and references. DLC: Wireless communication systems.