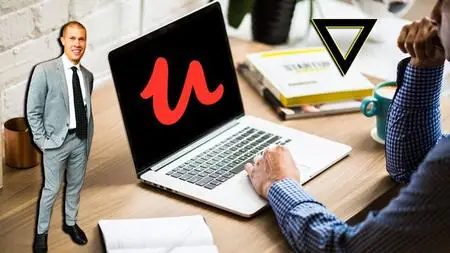 Turn Udemy into a Career & Full Time Income [Unofficial]
Video: .mp4 (1280x720, 30 fps(r)) | Audio: aac, 48000 Hz, 2ch | Size: 3.09 GB
Genre: eLearning Video | Duration: 38 lectures (4 hour, 12 mins) | Language: English
How to Build a Massive Content Business that Pays You Passively on the Udemy Platform [Unofficial Course].
What you'll learn
how to generate passive income with udemy courses
how to rank udemy courses for udemy search
how to rank udemy courses for google search
how to optimize your udemy course for more students
how to promote your udemy course
how to get more students into your udemy courses
how to start a content business that pays you passively
how to hit 100,000 students very quickly on udemy
how to pick winning course topics that have high student demand & low competition
how to make money on udemy
how to do course research using udemy instructor tools
how to edit udemy courses
how to create content that sells well in course format
and so much more…I challenge you to check it out for yourself. I KNOW you won't be disappointed.
Requirements
A desire to make Online Courses
Internet Access
Description
At the time of creating this Course, I'm approaching 400,000 Udemy students across 2 instructor Profiles.
I've been teaching full time on Udemy for over 3 years now & it's my primary source of income…yes, Passive Income.
I want to share exactly how I did it so you can do it too.
You can learn from my failures to avoid making mistakes that will hinder your progress. And you can learn what's worked so well for me so you can just do those things…& accelerate your results.
This is NOT some basic Course that's going to tell you slap up a Udemy Course & you too can make money.
This is LITERALLY everything I know on creating Udemy Courses that will sell well, optimizing them for search & suggested on Udemy (& google), ranking them against competing Courses on that subject, & the best part….collecting the Passive Income that provides.
If you take this Course, you can expect the tools & strategies to become a successful Udemy Instructor spoon fed to you. I know this can change your life & your income…just like it did for me!
Don't believe it? Give it a try & see for yourself…
Who this course is for:
anyone that wants to work from home
anyone that wants to work online
anyone that wants to escape their 9-5
anyone that wants some side money
anyone that wants another stream of income
anyone that wants to become an entrepreneur
anyone that wants to start a home business
anyone that wants to work for themselves
anyone that wants to teach online full time (or part time)
anyone that wants to teach online
anyone that wants social proof or testimonials for their businesss
anyone that wants to build an online business
anyone that wants to build a brand
anyone that wants to make passive income
anyone that wants to make money online
anyone that wants to become a udemy instructor
anyone that wants to make online courses