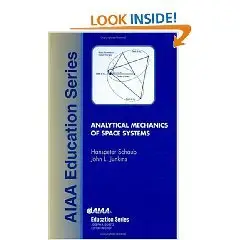 Analytical Mechanics of Space Systems
AIAA | October 2003 | ISBN-10: 1563475634 | 716 pages | PDF | 8 mb
This book provides a comprehensive treatment of dynamics of space systems starting with the basic fundamentals. This single source contains topics ranging from basic kinematics and dynamics to more advanced celestial mechanics; yet all material is presented in a consistent manner. The reader is guided through the various derivations and proofs in a tutorial way. The use of "cookbook" formulas is avoided. Instead, the reader is led to understand the underlying principle of the involved equations and shown how to apply them to various dynamical systems.