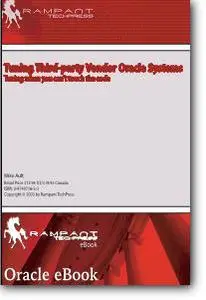 Mike Ault, «Tuning Third-party Vendor Oracle Systems»
Rampant TechPress | ISBN B0000D1BS3 | 2004 Year | PDF | 1,71 Mb | 95 Pages
This fantastic eBook discusses how to tune vendor applications where you cannot touch the source code.? These techniques apply to Oracle SAP tuning, Oracle Peoplesoft Tuning, and Oracle applications tuning.? Topics include optimizer plan stability, stored outlines, and SGA tuning techniques.