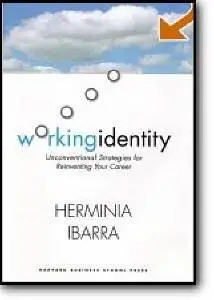 Herminia Ibarra, «Working Identity: Unconventional Strategies for Reinventing Your Career»
Harvard Business School Press | ISBN 1578517788 | 2003 Year | CHM | 0,78 Mb | 256 Pages
Aimed at mid-career professionals who have invested much in careers that may no longer fully satisfy, Ibarra's book challenges the traditional belief that a meticulous assessment of one's skills and interests will automatically lead one to discover the right job. In reality, she argues, "doing comes first, knowing second." This is not to say that a marketing director should abruptly resign to become a modern dancer; instead, defining the arc of the future is a "never-ending process of putting ourselves through a set of knowable steps that creates and reveals our possible selves." Most people will navigate a career shift at some point in their lives, and in this smart, positive guide, organizational behavior professor Ibarra shares the stories of 23 people who did it successfully. It's no 10-point plan for figuring it all out, Ibarra says, but rather a well-reasoned guide to making the decision of whether or not to stay in a career or move on. Readers who study the stories and their accompanying analyses will take away some valuable lessons on changing their way of thinking and being, going out on a limb, and building in a much-needed "transition period" during a career shift.