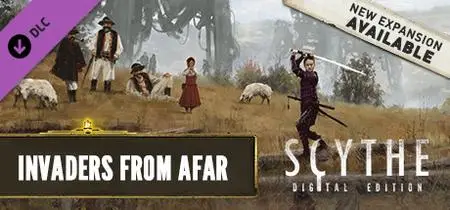 Scythe Digital Edition Invaders From Afar (2019)
MacOSX Game| Publisher: Asmodee Digital | Developer: The Knights of Unity | 512.6 MB
Languages: English,French,Italian,German,Spanish,Polish,Chinese,Portuguese,Russian,Japanese
Genre: Strategy | Release Date: 29 May, 2019
Scythe transports you to an alternate reality in 1920s Europa, one ravaged by the First World War. Take up the role of leader by assuming command of one of 5 factions, and set out to conquer the coveted "Factory". Lead your mechs to war and your people to victory!