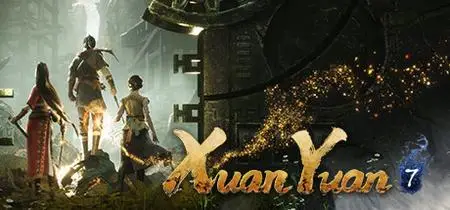 Xuan-Yuan Sword VII (2020) Update v1.13 incl DLC
PC Game | Developer: SOFTSTAR, DOMO Studio | Publisher: SOFTSTAR, DOMO Studio | 5.7 GB
Languages: English,Chinese
Genre: Action, Adventure, RPG | Release Date: 29 Oct, 2020
Xuan-Yuan Sword VII is an ARPG presented in a third-person perspective. The plot is rooted in Chinese history and mythology. Players take on the role of Taishi Zhao, a calm and reliable swordsman who was involved in a tragic fate. To protect his beloved family, Taishi Zhao starts a journey in this chaotic realm to find the truth.SynopsisIn the last of Western Han Dynasty, the powerful prime minister of China superseded his emperor and build a new dynasty called Xin. In this year, words appeared on the boulders, stone cattles appeared in fields, and ancient tombs cracked, tremendous signs appeared, told a time of peace and prosperity will come. A peculiar bamboo slip in the crypt of Marquis of Liu was delivered to Court Astrologer's hand.