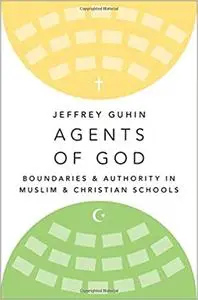 Jeffrey Guhin, "Agents of God: Boundaries and Authority in Muslim and Christian Schools"
English | ISBN: 0190244747 | 2020 | 296 pages | PDF | 2 MB
Sociologist Jeffrey Guhin spent a year and a half embedded in four high schools in the New York City area – two of them Sunni Muslim and two Evangelical Christian. At first pass, these communities do not seem to have much in common. But under closer inspection Guhin finds several common threads: each school community holds to a conservative approach to gender and sexuality, a hostility towards the theory of evolution, and a deep suspicion of secularism. All possess a double-sided image of America, on the one hand as a place where their children can excel and prosper, and on the other hand as a land of temptations that could lead their children astray. He shows how these school communities use boundaries of politics, gender, and sexuality to distinguish themselves from the secular world, both in school and online. Guhin develops his study of boundaries in the book's first half to show how the school communities teach their children who they are not; the book's second half shows how the communities use "external authorities" to teach their children who they are. These "external authorities" – such as Science, Scripture, and Prayer – are experienced by community members as real powers with the ability to issue commands and coerce action. By offloading agency to these external authorities, leaders in these schools are able to maintain a commitment to religious freedom while simultaneously reproducing their moral commitments in their students. Drawing on extensive classroom observation, community participation, and 143 formal interviews with students, teachers, and staff, this book makes an original contribution to sociology, religious studies, and education.