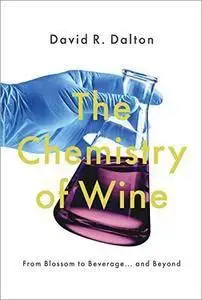 David R. Dalton, "The Chemistry of Wine : From Blossom to Beverage… and Beyond"
2017 | ISBN-10: 0190687193 | 486 pages | EPUB | 21 MB
Poets extol the burst of aroma when the bottle is opened, the wine poured, the flavor on the palate as it combines with the olfactory expression detected and the resulting glow realized. But what is the chemistry behind it? What are the compounds involved and how do they work their wonder? What do we know? Distinct and measurable differences in terroir, coupled with the plasticity of the grape berry genome and the metabolic products, as well as the work of the vintner, are critical to the production of the symphony of flavors found in the final bottled product. Analytical chemistry can inform us about the chemical differences and similarities in the grape berry constituents with which we start and what is happening to those and other constituents as the grape matures.
The details of the grape and its treatment produce substantive detectable differences in each wine. While there are clear generalities - all wine is mostly water, ethanol is usually between 10% - 20% of the volume, etc - it is the details, shown to us by Analytical Chemistry and structural analysis accompanying it, that clearly allow one wine to be distinguished from another.