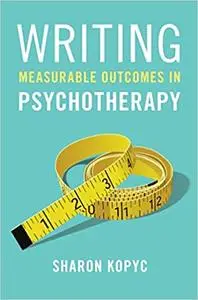 Sharon Kopyc, "Writing Measurable Outcomes in Psychotherapy"
English | ISBN: 0190927682 | 2020 | 208 pages | EPUB, PDF | 890 KB + 6 MB
Writing Measurable Outcomes in Psychotherapy is an accessible and critical text for mental health counselors, clinical social workers, psychiatric nurses and others in behavioral health who write measureable objectives in treatment planning. Undergraduate and graduate students as well as those
working in the field will find this an essential companion for writing meaningful and measurable goals and objectives for treatment plan outcomes.
The key component in this text is the presentation of the CDRS (Cognitive Domain Rating Scale), an efficient and logical model that is presented as key to writing measurable objectives. The CDRS, based on Bloom's Taxonomy of Six Cognitive Domains, is rooted in cognitive psychology. It is a method to
"situate client's thinking about their problem" and quickly identifies action(s) for creating measurable outcomes. This text is keen for neophyte and veteran therapists with illustrations of case examples and treatment plans and includes a discussion of Evidence Based Practices. It is a succinct
text that integrates three key elements significant for successful psychotherapy: the therapeutic alliance, a person-centered approach and feedback by using outcome rating scales. . Case examples, dialogue and treatment plans are included and is aimed at future counselors, social workers, and
psychologists as well as those already practicing in the field.