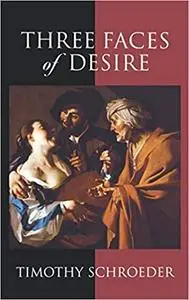 Timothy Schroeder, "Three Faces of Desire "
English | ISBN: 019517237X | 2004 | 224 pages | PDF | 1124 KB
To desire something is a condition familiar to everyone. It is uncontroversial that desiring has something to do with motivation, something to do with pleasure, and something to do with reward. Call these "the three faces of desire." The standard philosophical theory at present holds that the motivational face of desire presents its unique essence–to desire a state of affairs is to be disposed to act so as to bring it about. A familiar but less standard account holds the hedonic face of desire to reveal to true nature of desire. In this view, to desire something is to tend to pleasure if it seems that the desired state of affairs has been achieved, or displeasure if it seems otherwise, thus tying desire to feelings instead of actions.
In Three Faces of Desire, Schroeder goes beyond actions and feelings to advance a novel and controversial theory of desire that puts the focus on desire's neglected face, reward. Informed by contemporary science as much as by the philosophical tradition, Three Faces of Desire discusses recent scientific discoveries that tell us much about the way that actions and feelings are produced in the brain. In particular, recent experiments reveal that a distinctive system is responsible for promoting action, on the one hand, and causing feelings of pleasure and displeasure, on the other. This system, the brain's reward system, is the causal origin of both action and feeling, and is the key to understanding the nature of desire.