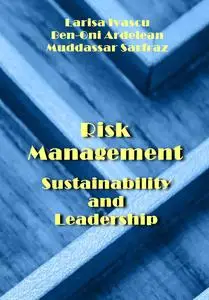 "Risk Management, Sustainability and Leadership" ed. by Larisa Ivascu, Ben-Oni Ardelean, Muddassar Sarfraz
ITexLi | 2023 | ISBN: 1837682186 9781837682188 1837699917 9781837699919 1837682194 9781837682195 | 117 pages | PDF | 5 MB
This book discusses the risk management process, which is integral to meeting organizational objectives. Chapters address such topics as risk analysis, risk management models, communication and leadership, managing risk in different countries and industries, and much more. The book examines innovative approaches that meet the needs of risk management, sustainability, and leadership.