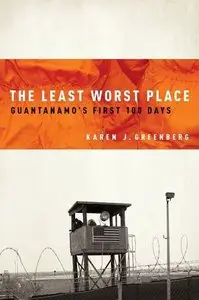 The Least Worst Place: Guantanamo's First 100 Days
Publisher: Oxford University Press, USA | ISBN: 0195371887 | edition 2009 | PDF | 288 pages | 1,29 mb
In January 2002, the first flight of detainees captured in the global war on terror disembarked in Guantanamo Bay. They were dazed, bewildered, and–more often than not–alarmingly thin. Given very little advance notice, the military's preparations for this group of predominantly unimportant ne'er-do-wells were hastily thrown together, but as Karen Greenberg shows, a number of capable and honorable Marine officers tried to create a humane and just detention center–only to be thwarted by the Bush Administration. The Least Worst Place is a gripping narrative account of the first one hundred days of Guantanamo. Greenberg, one of America's leading experts on the Bush Administration's policies on terrorism, tells the story through a group of career officers who tried–and ultimately failed–to stymie the Pentagon's desire to implement harsh new policies in Guantanamo and bypass the Geneva Conventions.