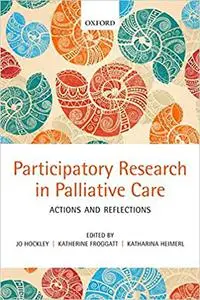 Jo Hockley, "Participatory Research in Palliative Care: Actions And Reflections"
English | ISBN: 0199644152 | 2013 | 208 pages | PDF | 2 MB
Participatory research is a relatively new method of researching practice especially within palliative care. It differs from other methodologies in that there is an expectation of action within the research process. The values that underpin participatory research are collaboration,
empowerment, and reflection. In the current climate of collaboration and working with people in healthcare, participatory research methods are gaining increasing interest when there is a desire to bring about change. Organisational change is becoming an important focus as we look at ways of not only
reducing costs but at the same time improving quality of care.
While palliative care puts the patient and family at the centre,