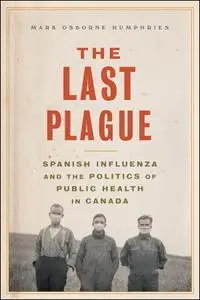 The Last Plague: Spanish Influenza and the Politics of Public Health in Canada by Mark Osborne Humphries
English | January 11th, 2013 | ISBN: 1442641118 | 348 pages | EPUB | 3.75 MB
The 'Spanish' influenza of 1918 was the deadliest pandemic in history, killing as many as 50 million people worldwide. Canadian federal public health officials tried to prevent the disease from entering the country by implementing a maritime quarantine, as had been their standard practice since the cholera epidemics of 1832. But the 1918 flu was a different type of disease. In spite of the best efforts of both federal and local officials, up to fifty thousand Canadians died.