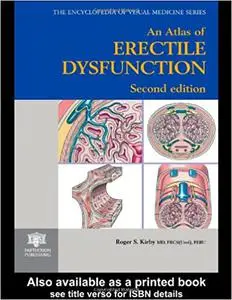 Roger S. Kirby, "Atlas Of Erectile Dysfunction"
English | 2004 | ISBN: 0203008928, 1842142410 | PDF | pages: 109 | 7.4 mb
Written by Roger Kirby, an author known for his simple and practical approaches to complex urological issues, An Atlas of Erectile Dysfunction, Second Edition supplies clinicians with easy access to the information they need to understand the causes, pinpoint the diagnosis, and initiate safe and effective therapy. Professor Kirby explores the recent, rapid changes in the understanding of the pathophysiology and the management algorithms pertaining to the most appropriate and cost-effective approach to managing erectile dysfunction.
Extensive yet straightforward, the atlas contains diagrams that are clearly outlined and easy to understand, outstanding illustrations, and color photographs. The streamlined chapter on diagnosis provides an easily accessible guide to the tests needed in cases where more detailed examination is necessary. The illustrations of surgical treatments such as revascularization, penile prosthetic surgery, and reconstructive surgery for Peyronie's disease supply a snapshot of the key steps involved in each technique. The book puts current, state-of-the-art information in the hands of clinicians and urologists.