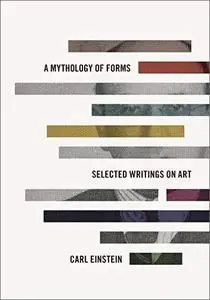 A Mythology of Forms: Selected Writings on Art by Carl Einstein, translated by Charles W. Haxthausen
English | December 26, 2019 | ISBN: 022646413X | EPUB/PDF | 408 pages | 5.2/5.9 MB
The German art historian and critic Carl Einstein (1885-1940) was at the forefront of the modernist movement that defined the twentieth century. One of the most prolific and brilliant early commentators on cubism, he was also among the first authors to assess African sculpture as art. Yet his writings remain relatively little known in the Anglophone world.
With A Mythology of Forms, the first representative collection of Einstein's art theory and criticism to appear in English translation, Charles W. Haxthausen fills this gap. Spanning three decades, it assembles the most important of Einstein's writings on the art that was central to his critical project—on cubism, surrealism, Pablo Picasso, Georges Braque, and Paul Klee, and includes the full texts of his two pathbreaking books on African art, Negro Sculpture (1915) and African Sculpture (1921). With fourteen texts by Einstein, each presented with extensive commentary, A Mythology of Forms will bring a pivotal voice in the history of modern art into English.