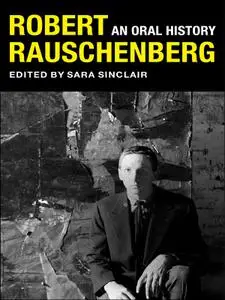 Robert Rauschenberg: An Oral History (The Columbia Oral History) by Sara Sinclair, Peter Bearman, Mary Marshall Clark
English | August 6th, 2019 | ISBN: 0231192762 | 328 pages | EPUB | 11.07 MB
Robert Rauschenberg (1925–2008) was a breaker of boundaries and a consummate collaborator. He used silk-screen prints to reflect on American promise and failure, melded sculpture and painting in works called combines, and collaborated with engineers and scientists to challenge our thinking about art. Through collaborations with John Cage, Merce Cunningham, and others, Rauschenberg bridged the music, dance, and visual-art worlds, inventing a new art for the last half of the twentieth century.