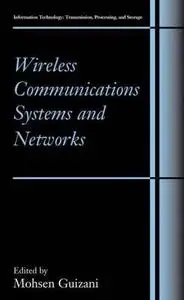 Wireless Communications Systems and Networks (Information Technology: Transmission, Processing and Storage) by Mohsen Guizani (Editor)
Publisher: Springer; 1 edition (May 19, 2004) | ISBN-10: 0306481901 | PDF | 26,3 Mb | 724 pages
Wireless Communications Systems and Networks covers the breadth of research in wireless communications. It begins by detailing the essential background, such as wireless standards, spread spectrum and CDMA systems, and goes on to discuss advanced topics in next generation wireless systems. Discussions of advanced-level materials progress in a step-by-step fashion to ensure that readers with some basic knowledge of wireless communications can easily follow the text, without the need to refer to other related readings. This book is a self-contained reference with chapters by top researchers in the field, and is of great interest to telecommunications engineers, students and researchers.