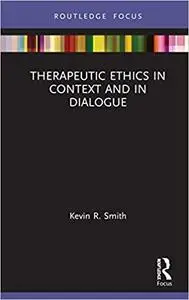 Therapeutic Ethics in Context and in Dialogue by Kevin R Smith
English | Jun 15, 2020 | ISBN: 0367480336, 036752497X | 108 pages | PDF | 2 MB
The standard view of psychotherapy as a treatment for mental disorders can obscure how therapy functions as a social practice that promotes conceptions of human well-being. Building on the philosophy of Charles Taylor, Smith examines the link between therapy and ethics, and the roots of therapeutic aims in modern Western ideas about living well.
This volume builds on a complementary volume (The Ethical Visions of Psychotherapy), to explore therapeutic conceptions of human flourishing. Smith illustrates how therapeutic aims implicitly promote ideas about a good life, even though therapists rarely tell their patients how they should live. Taylor's history of the modern identity provides a framework to examine the historical and cultural origins of therapeutic ethics. Utilizing Taylor's work on practical reasoning and ethical debate, Smith considers the prospects for dialogue between the divergent ethical visions promoted by different psychotherapies.
A key text for upper-level undergraduates, postgraduate students, and professionals in the fields of psychotherapy, psychoanalysis, theoretical psychology, and philosophy of mind.
My nickname -
interes