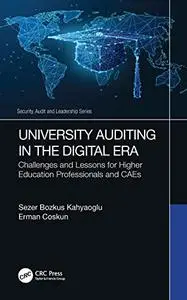 University Auditing in the Digital Era: Challenges and Lessons for Higher Education Professionals and CAEs
English | 2022 | ISBN: 0367553228 | 264 Pages | PDF True | 7 MB
This book explores how digital transformation is reshaping the manner in which higher education sectors emerge, work, and evolve and how auditors should respond to this challenging and risky digital audit universe in transforming the higher education system. It serves to help professionals to understand the reality of performing the Chief Audit Executive (CAE) role in today's evolving business economy, specifically in the higher education sector. It compares and contrasts the stated IIA standards with the challenges and realities auditors may face and provides alternative scenarios to gaining a "seat at the table."