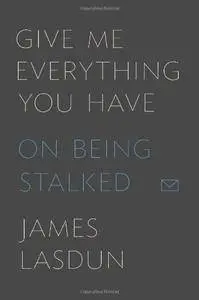 Give Me Everything You Have: On Being Stalked by James Lasdun
English | 2013 | ISBN: 0374219079 | 224 Pages | EPUB | 492.78 KB
A true story of obsessive love turning to obsessive hate,
Give Me Everything You Have
chronicles the author's strange and harrowing ordeal at the hands of a former student, a self-styled "verbal terrorist," who began trying, in her words, to "ruin him." Hate mail, online postings, and public accusations of plagiarism and sexual misconduct were her weapons of choice and, as with more conventional terrorist weapons, proved remarkably difficult to combat. James Lasdun's account, while terrifying, is told with compassion and humor, and brilliantly succeeds in turning a highly personal story into a profound meditation on subjects as varied as madness, race, Middle East politics, and the meaning of honor and reputation in the Internet age.