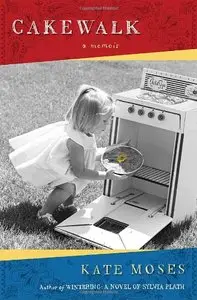 Cakewalk: A Memoir By Kate Moses
Publisher: The D.i..al Pr.ess 2010 | 368 Pages | ISBN: 0385342985 | EPUB + PDF | 2 MB + 3 MB
Novelist Moses recounts her life's journey, planting its mileposts by the foods that have figured in her personal history. As emphasis, she provides a relevant recipe with each chapter. The foods that have meant most to her fall into the category of American comfort foods, her tastes leaning toward the decidedly simple. Traversing the country from California to Pennsylvania as a schoolgirl, she relished what was for her the novelty of McDonald's but she at the same time was developing a taste for more exotic fare such as fried clams. Her family moved often, and her parents eventually divorced. Moses reflects on how all of this uncertainty affected her eating preferences. Landing an editorial position at Berkeley's North Point Press, she encountered writers on the order of Kay Boyle and the estimable M. F. K. Fisher, and they helped to broaden and to ground her tastes, both literary and gustatory.
!!!No Mirrors below, please! Follow Rules!