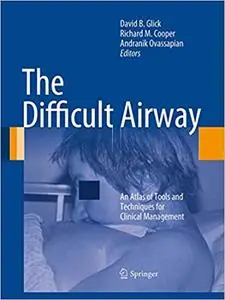 David B. Glick, Richard M Cooper, Andranik Ovassapian, "The Difficult Airway: An Atlas of Tools and Techniques for Clinical Management"
English | 2012 | ISBN: 0387928480 | PDF | pages: 307 | 12.5 mb
The Difficult Airway provides a comprehensive textual and visual coverage of how to deal with patients who have expected or unexpected difficult airways. The text begins with a description of the incidence and importance of the difficult airway and then describes the ASA Difficult Airway Algorithm created to facilitate the management of "difficult airways." The majority of the book features a comprehensive step-by-step approach to the rescue techniques listed as part of the ASA Algorithm. Noted experts in each of the techniques have been recruited by the book editors to present the information. Figures throughout the book illustrate important points and procedures. This is a wonderful resource for professionals in the health care field including anesthesiologists, intensive care physicians, emergency room physicians, nurses, and out-of-hospital first responders.