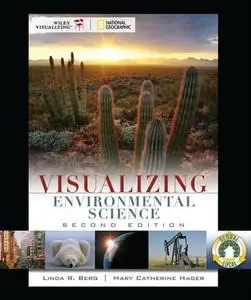 Visualizing Environmental Science by Linda R. Berg, Mary Catherine Hager
English | 2008 | 528 Pages | ISBN: 047011858X, 0470418087 | PDF | 116 MB
This book follows a unique approach by placing a greater emphasis on visual learning as a means for environmental scientists to understand and connect with the central issues of environmental science. It vividly illustrates the overarching role that humans play in our planet's environmental problems and successes. In each chapter, What a Scientist Sees features are presented to highlight a concept or phenomenon from the perspective of a professional in the field. Process diagrams are also used to depict complex processes. Environmental scientists will be able to reinforce their understanding of the field and gain new insights with this second edition.
My nickname -
interes