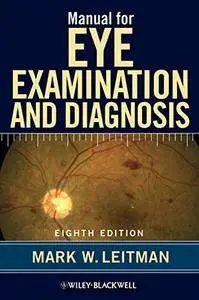 Manual for Eye Examination and Diagnosis, 8 edition by Mark W. Leitman
English | 2012 | ISBN: 0470671122 | 168 pages | PDF | 96,2 MB
The eighth edition of Manual for Eye Examination and Diagnosis provides a thorough overview of basic eye examination techniques, the use of instruments, and major ophthalmic disorders. The popular approach takes the reader through the eye exam, covering anatomy, differential diagnosis, and treatment. Now including over 500 full color photographs and illustrations, this classic guide also features up-to-date discussion of retinal and vitreoretinal disease. Students and trainees across the healthcare professions will welcome the short, digestible treatment of this fascinating specialty, and its practical emphasis.
My nickname -
interes