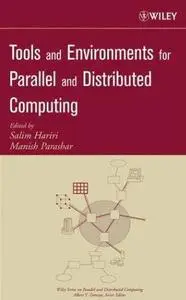 Tools and Environments for Parallel and Distributed Computing (Wiley Series on Parallel and Distributed Computing) by Salim Hariri (Editor), Manish Parashar (Editor)
Publisher: Wiley-Interscience (January 28, 2004) | ISBN-10: 0471332887 | PDF | 2,4 Mb | 232 pages
— An invaluable reference for anyone designing new parallel or distributed systems. — Includes detailed case studies of specific systems from Stanford, MIT, and other leading research universities. — The authors emphasize performance, surveying all available techniques.