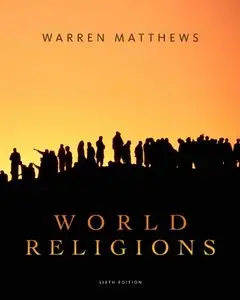 World Religions (6th Edition)
Wadsworth Publishing | ISBN : 0495603856 | December 22, 2008 | 449 pages | PDF | 55MB
Presenting both the histories and the prevalent worldviews of the major world religions, Matthews's World Religions (6th Edition) methodically introduces the richness and diversity of these traditions. The "Worldview" sections in particular make this book helpful for comparative analyses of the religions. These sections show how the different religions approach a common set of ten themes that are fundamental to all traditions, including the nature of the Absolute, the place of humans in the world, rituals and symbols, and the prospects for life after death.
DOWNLOAD LINKS
*Read before commenting*
If you can't view contents, let's use PDF-XChange Viewer (personally the best app for reading PDF) or Foxit.