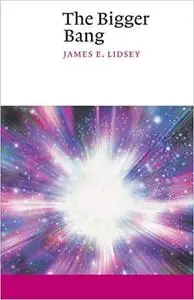 James E. Lidsey, "The Bigger Bang "
English | ISBN: 0521012732 | 2002 | 146 pages | PDF | 1340 KB
James Lidsey deftly steers us along a journey back in time to the very origin of the universe. We are introduced to the fascinating ideas scientists are currently developing to explain what happened in the first billion, billion, billion, billionth of a second–the 'inflationary' epoch. Along the way Lidsey reviews the latest ideas on superstrings, parallel universes, and the ultimate fate of our universe. Lucid analogies, clear and concise prose, and straight-forward language make this book a delight to read. James E. Lidsey holds a Royal Society University Fellowship at Queen Mary and Westfield College. He has been awarded the Valerie Myerscough Prize in Physics, Mathematics and Astronomy as a doctoral student. He was later honored by the Gravity Research the Fifth Prize and named one of the 100 people most likely to play an influential role over the next decade by the Sunday Times.