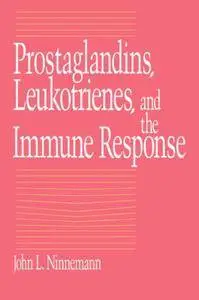 John L. Ninnemann, "Prostaglandins, Leukotrienes, and the Immune Response"
2006 | pages: 232 | ISBN: 0521031710 | DJVU | 1,4 mb
This study looks at the way the products of arachidonic acid metabolism are active both in normal and abnormal immune responses. While some of the fundamental issues such as whether lymphocytes are capable of producing prostaglandins and leukotrienes are still hotly debated, the evidence is overwhelming that many specific immunological problems and disease states are associated with alterations in the normal balance of arachidonic acid metabolism. This book provides a review of the history and chemistry of the arachidonic acid cascade as well as an exhaustive survey of the literature concerning the interaction of arachidonic acid metabolites with cells of the immune system. The author also presents and discusses the evidence demonstrating prostaglandin and leukotriene participation in response to injury and in malignancy, tissue and organ rejection, rheumatoid arthritis, autoimmunity and allergy.
My Link