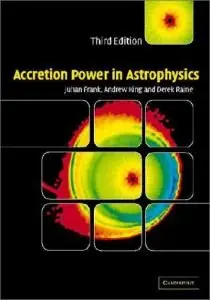 Accretion Power in Astrophysics by Juhan Frank, Andrew King and Derek Raine
English | ISBN: 0521629578 | 2002-02-11 | PDF | 398 pages | 3,9 MB
This newly expanded and thoroughly updated third edition examines accretion as a source of energy in both binary star systems containing compact objects, and in active galactic nuclei. Assuming a basic knowledge of physics, the authors describe the physical processes at work in accretion discs and other accretion flows.
New material includes a detailed treatment of disc instabilities, irradiated discs, disc warping, and general accretion flows. The treatment is suitable for advanced undergraduates, graduate students and researchers.
My nickname -
interes