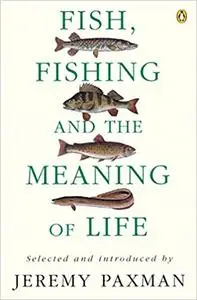 Jeremy Paxman, "Fish Fishing And The Meaning Of Life"
English | 1996 | ISBN: 0718138015, 0140237410 | 576 pages | EPUB | 3.1 MB
In Fish, Fishing and the Meaning of Life Jeremy Paxman has created the perfect literary catch for fellow angling enthusiasts in this rich and varied anthology. Ten thoroughly entertaining themed chapters include 'Ones That Got Away', 'Ones That Didn't Get Away' and 'Fish That Bit Back'. Each is introduced by Paxman's own sharp, humorous observations and features both contemporary and historical writing about fishing in prose and verse, covering everything from tench tickling to piranha attacks. Some pieces are well known favourites, others are obscure, every one is a delight. 'A superb compilation because it roams from carp to cod, trout to tarpon and does not regurgitate the same old clippings. Paxman has clearly read widely and wisely in putting this together … probably the definitive anthology of angling writing.' Keith Elliott, Independent on Sunday. Jeremy Paxman is a journalist, best known for his work presenting Newsnight and University Challenge. His books include Empire, On Royalty, The English and The Political Animal. He lives in Oxfordshire.