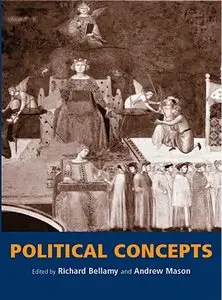 Richard Bellamy, Andrew Mason, "Political Concepts"
M.nchester U..ity Press | 2003 | ISBN: 0719059089 | 272 pages | PDF | 1,9 MB
This book offers a sophisticated analysis of central political concepts in the light of recent debates in political theory. It introduces readers to some of the main interpretations, pointing out their strengths and weaknesses, including a broad range of the main concepts used in contemporary debates on political theory. It tackles the principle concepts employed to justify any policy or institution and examines the main domestic purposes and functions of the state. It goes on to study the relationship between state and civil society and finally looks beyond the state to issues of global concern and inter-state relations.
Download