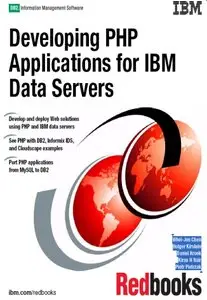 IBM Redbooks,"Developing Php Applications for IBM Data Servers"
Publisher: IBM.Com/Redbooks | ISBN: 0738497460 | edition May 30, 2006 | PDF | 438 pages | 4.7 mb
PHP (PHP: Hypertext Preprocessor) is a reflective programming language originally designed for producing dynamic Web pages and remote application software.[1] PHP is used mainly in server-side scripting, but can be used from a command line interface or in standalone graphical applications.
The sole implementation is produced by The PHP Group and released under the PHP License. It is considered to be free software by the Free Software Foundation. This implementation serves to define a de facto standard for PHP, as there is no formal specification.