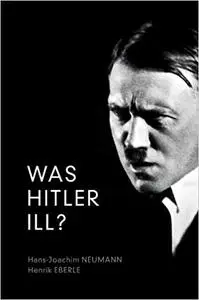 Henrik Eberle, "Was Hitler ILL?: A Final Diagnosis"
English | ISBN: 0745652220 | 2012 | 300 pages | PDF | 20 MB
Four months after the end of the war, Hitler's personal physician Theo Morell stated to his fellow prisoner Karl Brandt: "In fact, Hitler was never sick." Brandt, who had been responsible for the "euthanasia" killings and was thus deeply implicated in the crimes of the Nazi regime, disagreed. He claimed that Morell had "pumped the Führer full of drugs" and was now merely attempting to justify his actions. In his opinion, Morell had turned Hitler into a physical wreck.
The image of a decrepit and drug-dependent psychopath in the Reich Chancellery bunker is one of the most enduring myths about Hitler. It provides a simple explanation for his actions: who but a sick man could have ordered the killing of millions of people? Hans-Joachim Neumann and Henrik Eberle study this question and seek answers in the detailed notes and diaries left by Morell, in medical reports, pharmacological analyses and interviews with eye witnesses. Their conclusions are clear and definitive.