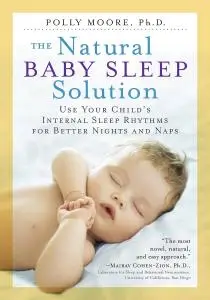 Polly Moore, "The Natural Baby Sleep Solution"
English | ISBN: 0761187472, 0761143114 | 2016 | EPUB | 192 pages | 2 MB
Put your baby to sleep! Based on the scientifically established rest and activity cycle that occurs every hour and a half, here's a proven program to help every parent give their baby better nights and naps. Simply note the time your baby wakes up. Play, feed, or engage with the baby for 90 minutes; then begin to soothe him back to sleep. That's right, 90 minutes after baby wakes up in the morning, it's time for a nap; and 90 minutes after the nap, it's time for another one. In a reassuring style, Dr. Moore explains how and why the program works for babies from two weeks to a year; and how to solve common problems including sleep issues due to illness or traveling across time zones.