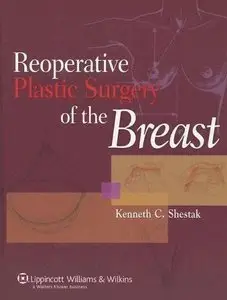 Kenneth C. Shestak, "Reoperative Plastic Surgery of the Breast"
English | ISBN: 0781722373 | 2006 | PDF | 566 pages | 44 MB
Featuring more than 1,100 full-color and black-and-white illustrations, this volume demonstrates and explains the problems encountered after reconstructive and aesthetic breast surgery and breast cancer reconstruction and the most successful methods for correcting these problems.
Each chapter begins with a pictorial analysis of the problem, a discussion of what caused it, and, where possible, suggestions on how it might have been avoided initially. The author then describes the plan for revision surgery, details the actual procedure, and examines postoperative outcomes.