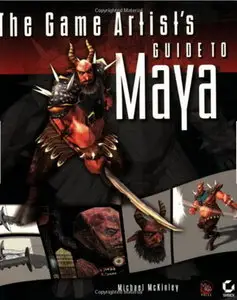 Michael McKinley, "The Game Artist's Guide to Maya"
Publisher: Sybex | 2005 | 238 Pages | ISBN: 0782143768 | PDF | 5,11 MB
Brought to you from Maya Press, here's the only official guide to creating 3D game art and animations with Maya. Written by a production artist at a leading game company, this book uses a real-world, tutorial approach to teach you everything from modeling, texturing, and animation, to special effects techniques used to create cutting edge games. The CD features a fully functioning version of the Maya Personal Learning Edition as well as models, textures, animations, motion studies, and other files to support the book's tutorials. It's ideal for artists looking to break into the field, and students and "modders" who build game content.
Please appreciate my work, download from my references!!!